Tntn Mom's Cabbage Care Set
Regular price

RM 296.00

Sale price

RM 175.00
Share
Tntn mom's Cabbage Care set consists of:

1x Cabbage Breast Cream
1x Cabbage Breast Patch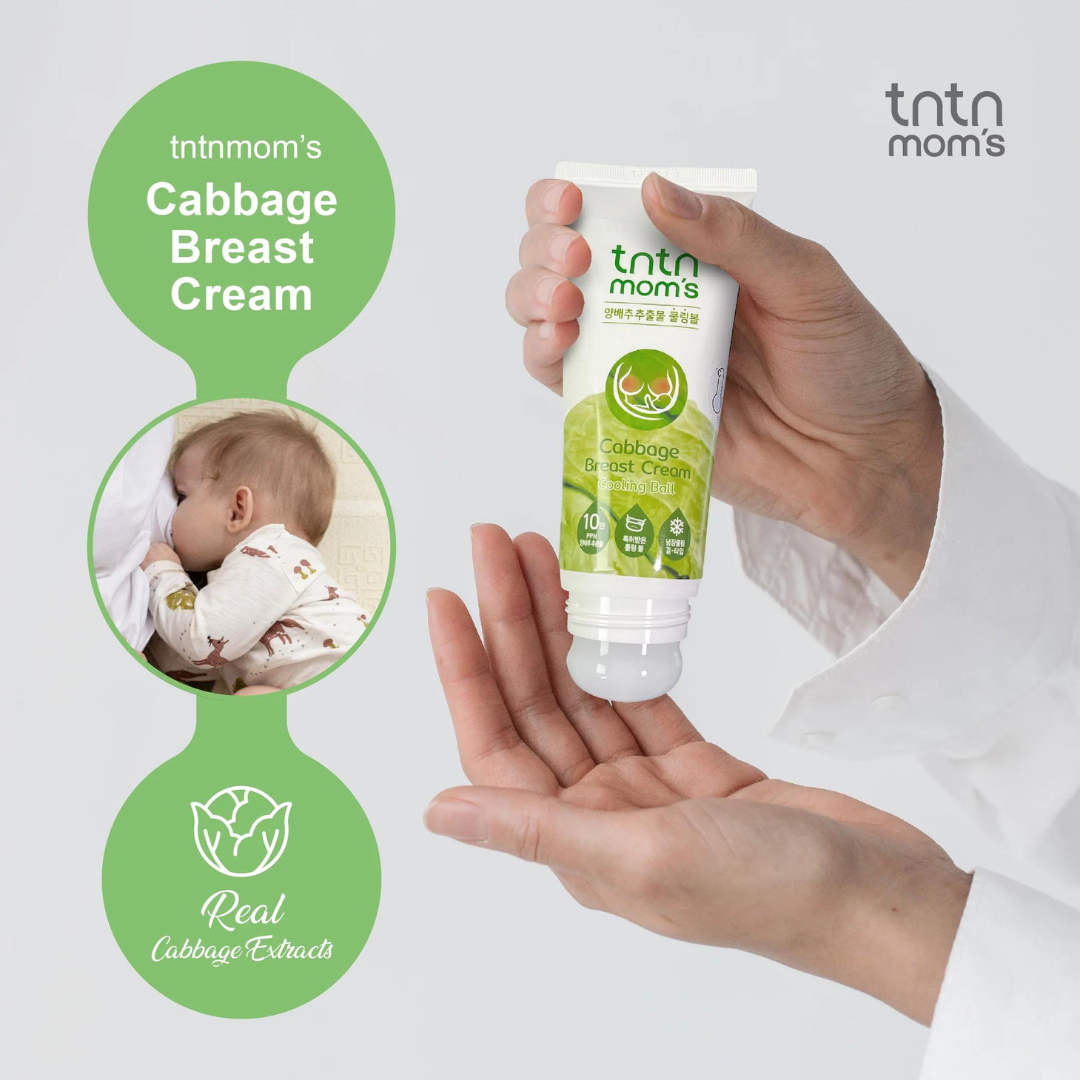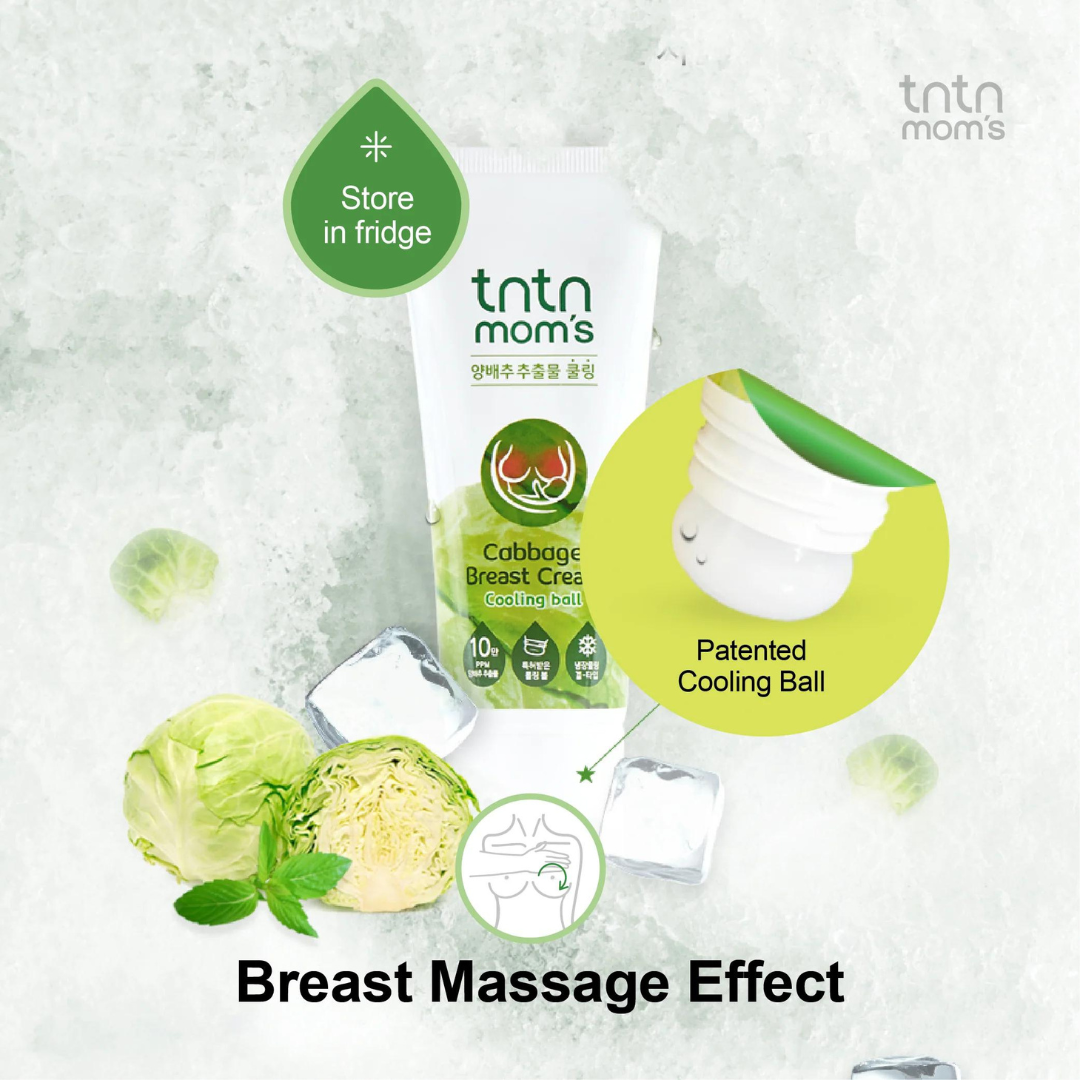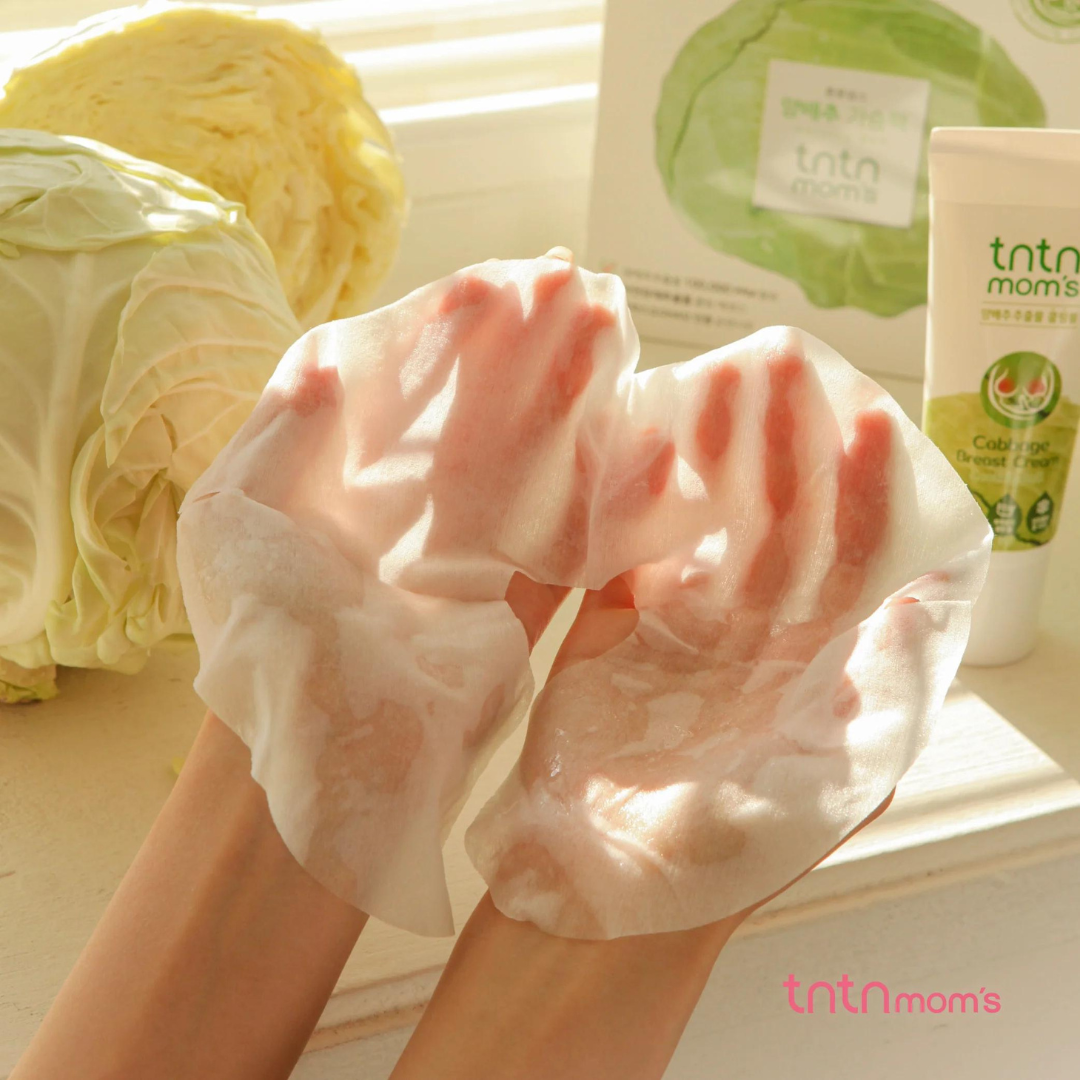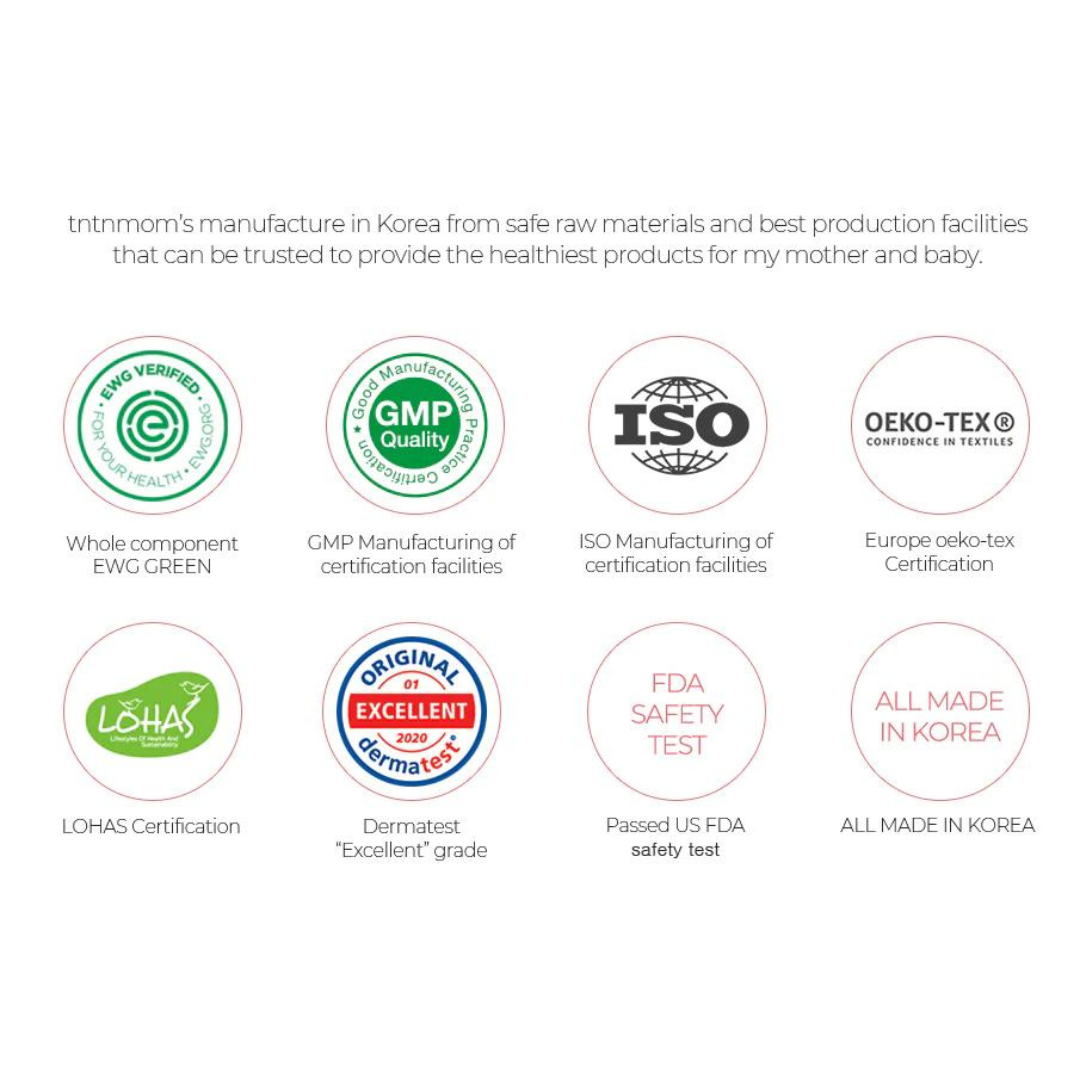 tntn Mom's Cabbage Breast Patch + Cabbage Breast Cream - Breastfeeding Engorgement, Pain, Clogged Ducts, Lumpy, Burning Sensation, Weaning
✔ All made in Korea, with 100% Korea ingredients
✔ Imported from Korea
✔ 100% Natural & Plant-Based, Vegan Certified
✔ Contains Korean cabbage extract 100,000 PPM
🔑PRODUCT DESCRIPTION:
✔Relieves and soothes breasts through the calming and cooling effect from the cabbage extract.
✔Cooling & soothing effect to reduce the heat caused by breast congestion
✔Breastfeeding tools for stubborn clogged ducts
✔Natural extract cooling essence
✔Cabbage is effective in reducing the heat of lactation
✔Easy to use & apply
✔Tube design comes with a patented cooling ball
✔Moisturizes and soothes the breast
🔑TEST & CERTIFICATES:
✔Free from petroleum, parabens, and artificial fragrances
✔Formulated EWG ALL GREEN grade and vegan certified plant-derived ingredients
✔Dermatology tested with Excellent Grade, 100% safe to be used
✔Contains clean raw materials that are not tested on animals
✔Passed the strictest standard of OEKO-TEX Standard 100
✔Germany Derma Test '2020 Excellent grade'
✔Passed US FDA safety inspection-No detection of 74 kinds of harmful substances such as heavy metals, VOC, pesticides, etc.
😊 WHO CAN USE:
✔For Breast Engorgement,
✔Aching Pain
✔Clogged Ducts
✔Lumpy
✔Burning Sensation
✔Weaning
✔Breast Tenderness (premenstrual)
✔Suppression of Breast Milk
✔Mastitis (While consult a physician)
😊HOW TO USE:
✔ Cabbage Breast Cream
1. Store in fridge for about 30 minutes. Take out Cabbage Breast Cream from the fridge when it is the appropriate temperature for cool massage.
2. Remove the cap.
3. Check the temperature on palms, arms, and them roll onto the sensitive skin area gently.
4. Massage softly for 10 minutes.
~ Recommended for Daily use ~
✔ Cabbage Breast Patch
1. Store in fridge for about 30 minutes.
2. Take out the patch from the pouch.
3. Attach it to the breast.
4. Massage your breast for 10-20 minutes.
~ Recommended for Weekly use / 2-3 times weekly ~
😊PRODUCT COMPONENT:
✔ 1x Cabbage Breast Cream 100ml
✔ 1x Cabbage Breast Patch 28g 8ea /box
😊Q&A:
Q1. Can I breastfeed right after use?
Cabbage Breast Patch is a type of cosmetics made for breast massage and cooling purposes.
Although all of its ingredients are safe with EWG Green Grade, cosmetics are not intended for edible purposes. Therefore, it's recommended to breastfeed after wiping the nipples using clean cloth, tissue or with water.
Q2. Can I use in other areas aside from my breasts?
Yes. It can be effective when used on other areas that require cooling or soothing. However, avoid use on sensitive areas.
😊NOTICE:
✔ The cabbage Breast Cooling Ball is a cosmetics product that has completed a skin irritation test. Because it is not a food product, it is recommended to wipe with a clean tissue or rinse with water after use and before breastfeeding.
✔ Please consult with a professional doctor if you have skin diseases.